The benefits of a well-optimized SMS marketing campaign are pretty exceptional; the strategy offers an impressive reach, multiple ways to connect with your customers, and a high open-rate. However, what you get out of your marketing campaign all hinges on the software that you utilize.
Your choice of SMS marketing software defines the potential of your campaign. Some software gives you a comprehensive service while others limit what you can achieve. Getting the best marketing campaign for your business means selecting a piece of software that does what you need for an affordable price.
But, how do you know if your marketing software is innovative enough?
If you're new to SMS marketing, then figuring out whether the software service you're using is good enough to stay on top, can be rather difficult. You may commit to a service, only to learn that your options are limited later down the line. You may even outgrow the software itself and need something better to keep up with you.
Overall, it's pretty difficult to judge from the get-go whether a piece of software is right for you or not. The problem is though, if your software isn't developing with the times and producing the best techniques for effective SMS marketing, your business is going to suffer the consequences.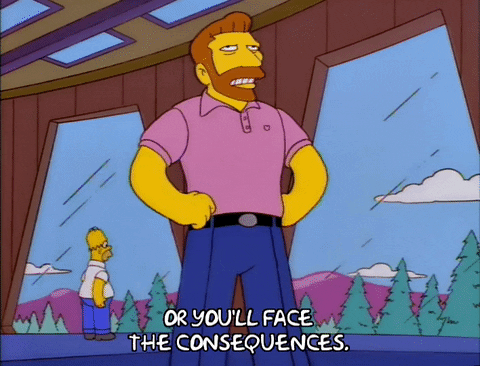 Thankfully, there are some key aspects that will give you a good indication of whether they will suit your purposes, that you should be on the lookout for. Let's take a look at what an innovative piece of SMS marketing software should be offering your business…
Bulk SMS Services
No marketing software is ever going to be able to keep up with a growing business if it doesn't offer a range of bulk SMS services. A bulk SMS service allows you to send bulk messages; while the principle is very simple, the results can be truly outstanding.
Bulk SMS enable you to reach all your customers at once. You can send tailored coupons and promotions and guarantee that a wide audience is going to be able to see them. The most innovative software will also allow you to separate your campaign list into groups, so you can send bulk messages to one group at a time.
Some of the most important features that you should make sure your chosen software includes:
Ability to send messages on a set schedule, so you can plan your marketing campaign, days, weeks, and even months in advance.
Software to split a list into different groups that can be targeted with a campaign at different times.
Statistic reporting on all your bulk text messages that show whether the message sent successfully or not.
Advanced SMS Services
Sending one type of text message is not going to keep your customers captivated or let them see more than one side to your brand. Innovative SMS software should give you multiple choices when it comes to diversifying the content and structure of your messages.
This also means that the software can help with more than one business practice. Your main reason for using text message marketing may be to offer promotions, but you should be able to use it for different purposes at the same time.
Your business may be able to benefit from set, scheduled appointment reminders or even a birthday list that automatically sends out birthdays wishes. You may not need all these services at once, or at the start of your business, but they can help further down the line.
Key additional services that you should be on the lookout for, include:
Appointment reminders that can easily be scheduled in advance.
Ability to send recurring messages for a more advanced structure to your marketing.
Automatic text messages, like in the event of a subscriber's birthday.
Specialist texts for promotions and group contests that give something back to your subscribers.
Poll and survey texts that provide feedback from customers and help to gather important information.
Automated auto-responders to schedule an entire follow-up SMS campaign after they subscribe.
Advanced Services and Analysis
The technology that you can include in your messages is of the upmost importance, along with the ability to monitor exactly how your campaign is doing. Without advanced services, your business will have less chance of keeping up with other businesses that are offering similar products.
The open-rate of SMS messages is not a worry, at around 98%; what a successful SMS marketing campaign needs to do, is capture and hold the attention of the person receiving the text. Being able to incorporate pictures, links, and codes, can completely revolutionize your SMS marketing campaign.
Of course, with all that effort put into the campaign, you then need an easy way to monitor the progress and launch your campaign. If you're ever in doubt when trying to find the best SMS marketing software for you, then control capabilities and ease of use are the best places to start.
Innovative software will give you the most control and an easy way to organizing your campaign lists and information. You should be able to simply manage your contacts, upload your list of opt-in subscribers, and create perfectly segmented groups.
Some of the most important services in your SMS software to look out for, include:
Ability to add pictures, QR codes, and voice broadcasting.
Additional control with easy organization of contacts.
Assess to full analytic reporting of your campaign and all campaign logs.
Advanced features like signup widgets and link shortening.
Ability of 2-way SMS communication with customers.
These days, the more innovative the software that you use, the further you can go with your SMS efforts, or any marketing campaign. Having that control, along with the options to expand, can open new doors – whether you have a brick and mortar business or large national business.
To save you substantial time and effort down the line, it's always important to do your research on the software you're considering using. The aspects of the software that you're not using now, may be your most effective tool in the months to come when the needs of your customers change.
Reach Out To Us
Contact us and we'll be happy to answer any questions you have. Check out our free demo and take the platform for a test drive!
December 20, 2018
When subscribing to text messaging services, you have probably heard about SMS and MMS. This article will educate you by...
Read More