Create beautiful Mobile Coupons to send to your customers. They are a great way to build a loyal customer base while also rewarding your current customers. There's no better tool and nothing more important than keeping your customers happy while growing your list at the same time! Each coupon is completely customizable and includes many settings and features allowing you flexibility with how you want to set them up. Set the type of coupon expiration, whether you want it to expire on a hard coded date/time or if you want it to expire a certain number of days after it has been opened. Every coupon also provides statistics on redemptions, views, and like/dislike votes if you choose to include vote buttons on the coupon.
Unlike most other features we offer standard as part of UltraSMSScript across all levels, Mobile Coupons are only available with our Level 3 and greater packages.
Some main features of our Mobile Coupons:
Completely customizable – Theme color, images, button text, expiration, etc..
Preview your coupon and how it looks as it is being built.
Set 2 types of coupon expiration – Expiration date or Dynamic days to expiration.
Limit # of redemptions per customer or don't set any limit.
Allow customers to vote on your coupon offer.
Display business icons such as call, website, and directions.
Display social icons such as Facebook and Instagram.
Set 2 redemption types – Standard and QR code.
View statistics like redemptions, total views, unique views, up/down votes.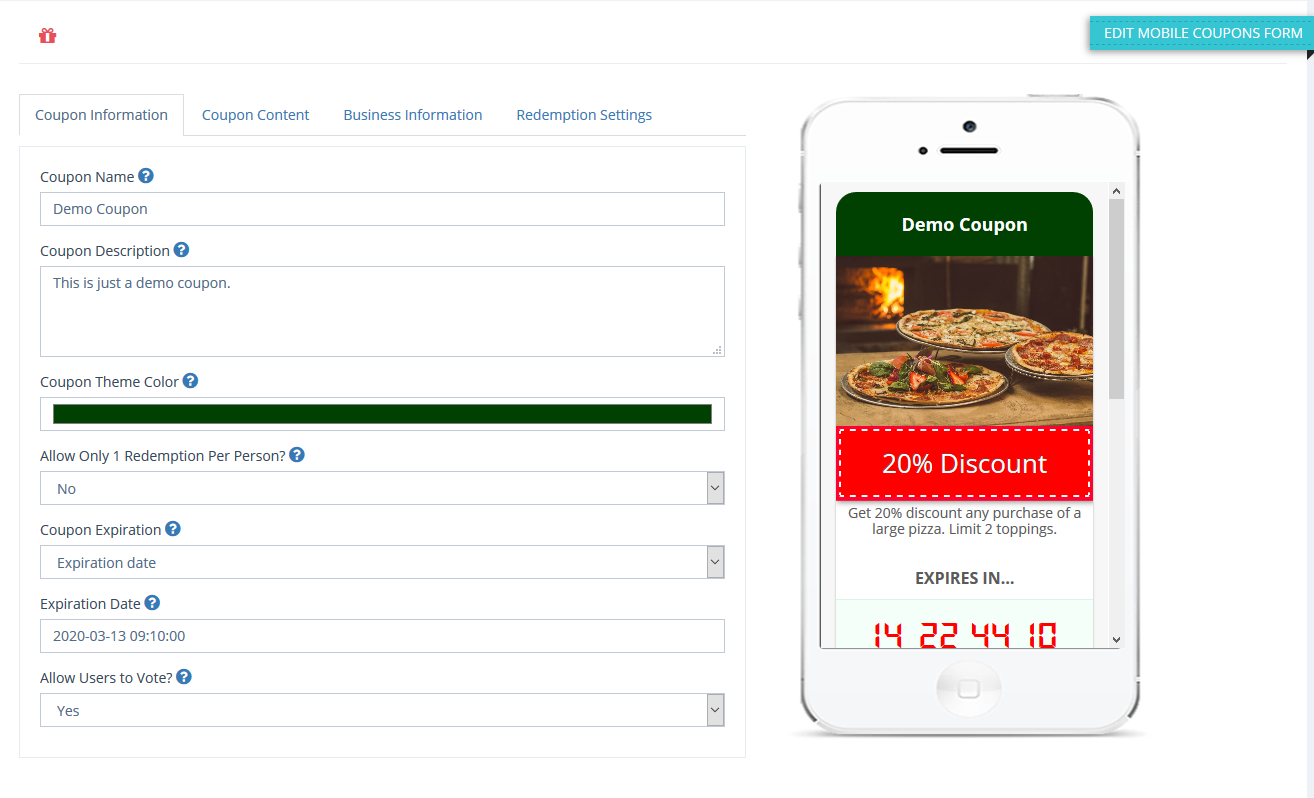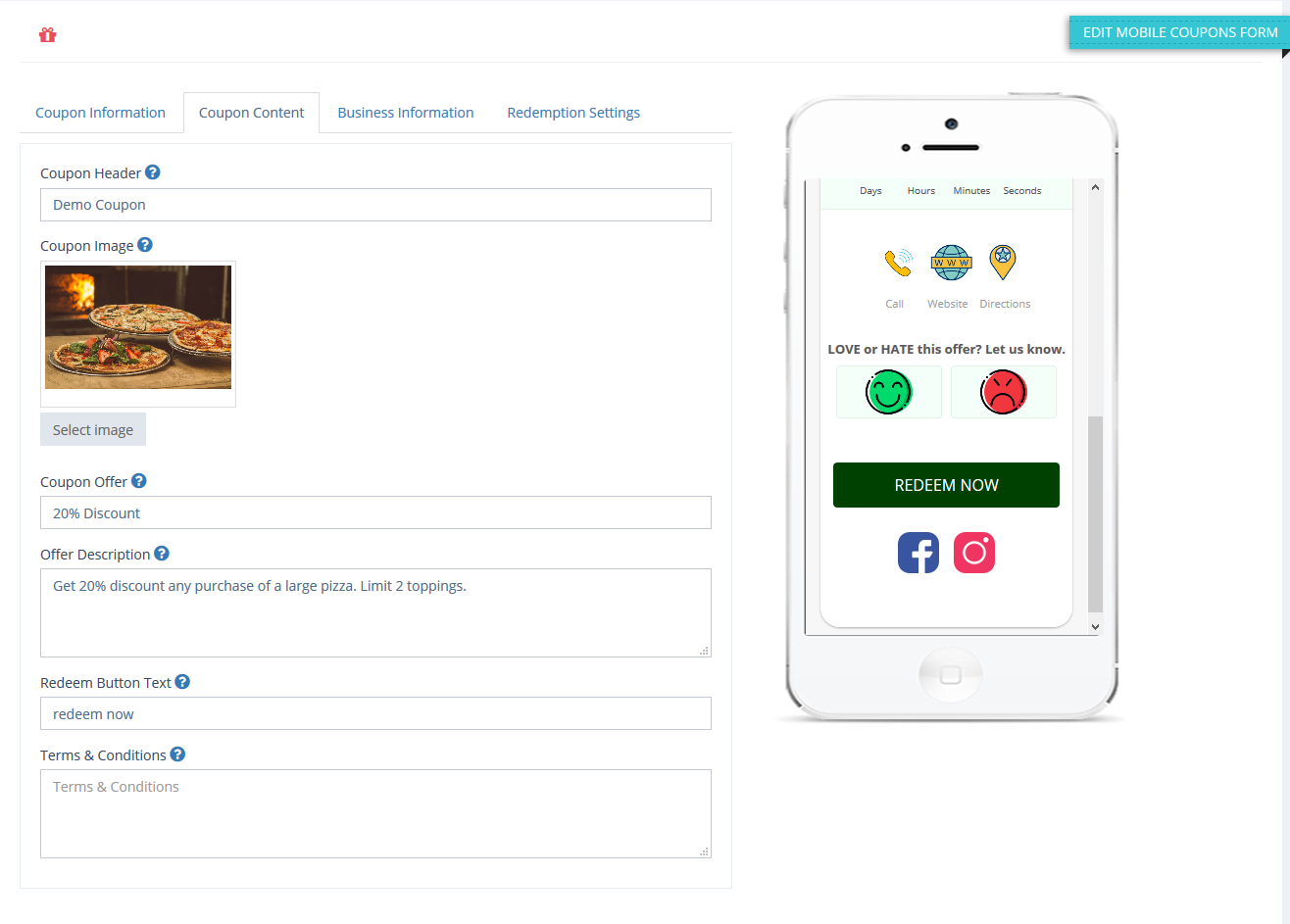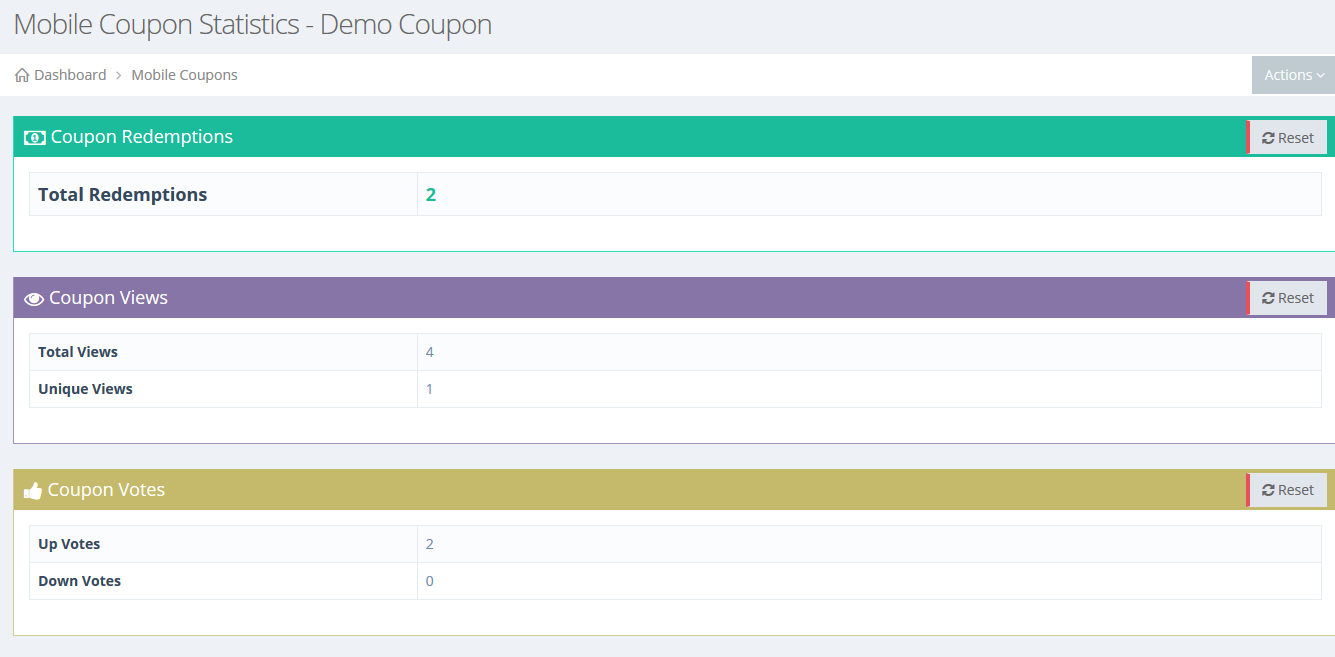 More Features
UltraSMSScript offers a very comprehensive set of powerful features, all incorporated with an easy-to-use web-based UI.