Forget those archaic and often misplaced paper punch cards. You can now offer SMS "punch card" loyalty rewards to your customers and build loyalty to your brand to keep customers happy and coming back. Digital punch cards remove any unnecessary hurdles and dramatically increase customer engagement. No paper punch cards to keep track of, which always seem to get lost or misplaced.
Just a simple text with the program punch code for that day and points are automatically tracked for a given user. When a specified amount of points are obtained, a reward message will be sent to that user, who can then redeem their reward. Different loyalty reward programs can be created, each having their own start and end dates, reward points and messages. Works great in many different industries.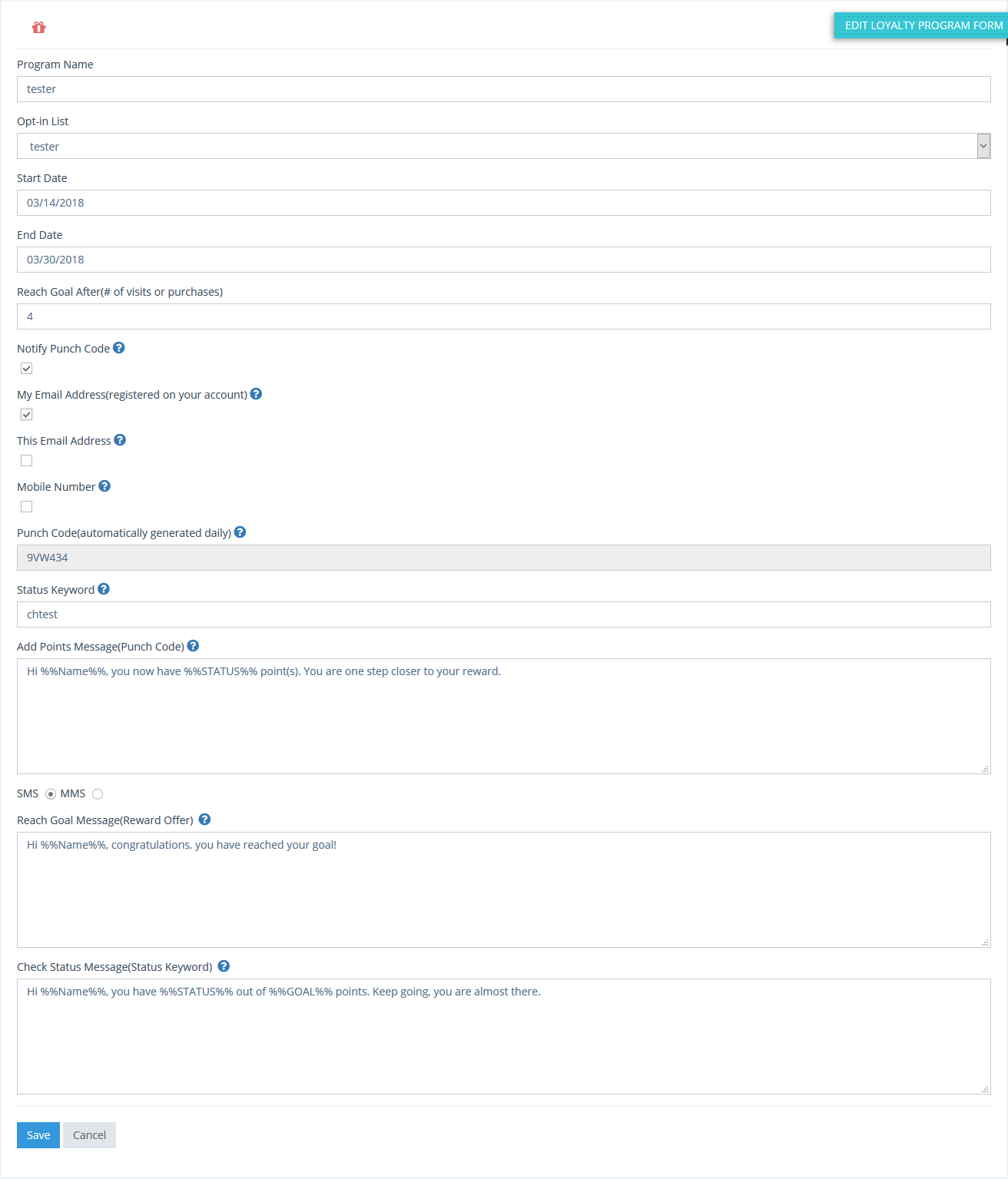 More Features
UltraSMSScript offers a very comprehensive set of powerful features, all incorporated with an easy-to-use web-based UI.