Businesses are making concentrated efforts to find new ways to connect with their customers. In an age where the Internet is inundated with spam, telephone lines are often busy and physical advertisements aren't cost efficient, there is still one medium that works: mobile phones. SMS allows companies to build this relationship with their customers and improve their marketing efforts in one fell swoop.
One of the most effective ways to improve things like brand recognition and advertise to an audience is by utilizing SMS contests or Text to Win campaigns. They get people involved, convince them to involve other people and convert audience members into paying customers.
Below is an overview of the most common SMS contests that companies successfully use and why they use them.
1. The Daily Winner
If all it takes is a person submitting a free 'ticket' into a drawing, the vast majority will do it. This is what makes daily drawing contests attractive to customers, as all they need to do is to send an SMS in to enter.
The benefits of this strategy are two-fold: your business nudges your customer to pay attention to certain media outlets and people who enter SMS contests can be further marketed to.
2. The Contest Keyword
People will pay attention to newspapers, magazines, radios and even messages written in the sky if there's anything that gives them the chance to win something big.
This is why a text to win contest involving customers sending in a contest keyword is so great. The keyword can be something to bolster brand recognition, such as a product name or message. This phrase will then undoubtedly pass to other interested parties and further increase recognition of a business's brand while growing your list.
3. Coupon Codes
Sometimes, people may pass up a coupon because of the media that it's printed on. Simply put, printing coupons is sometimes considered a waste of time by customers. One way around this is to offer customers a way to receive coupons each day directly to one of the most convenient forms of communication: their phone.
All a customer needs to do is to opt in to receive coupons from your company by sending in an SMS. Each time you feel the need, you can broadcast a coupon with a short message. You can then reap the benefits that traditional coupons and promotions would bring your company with a higher ROI.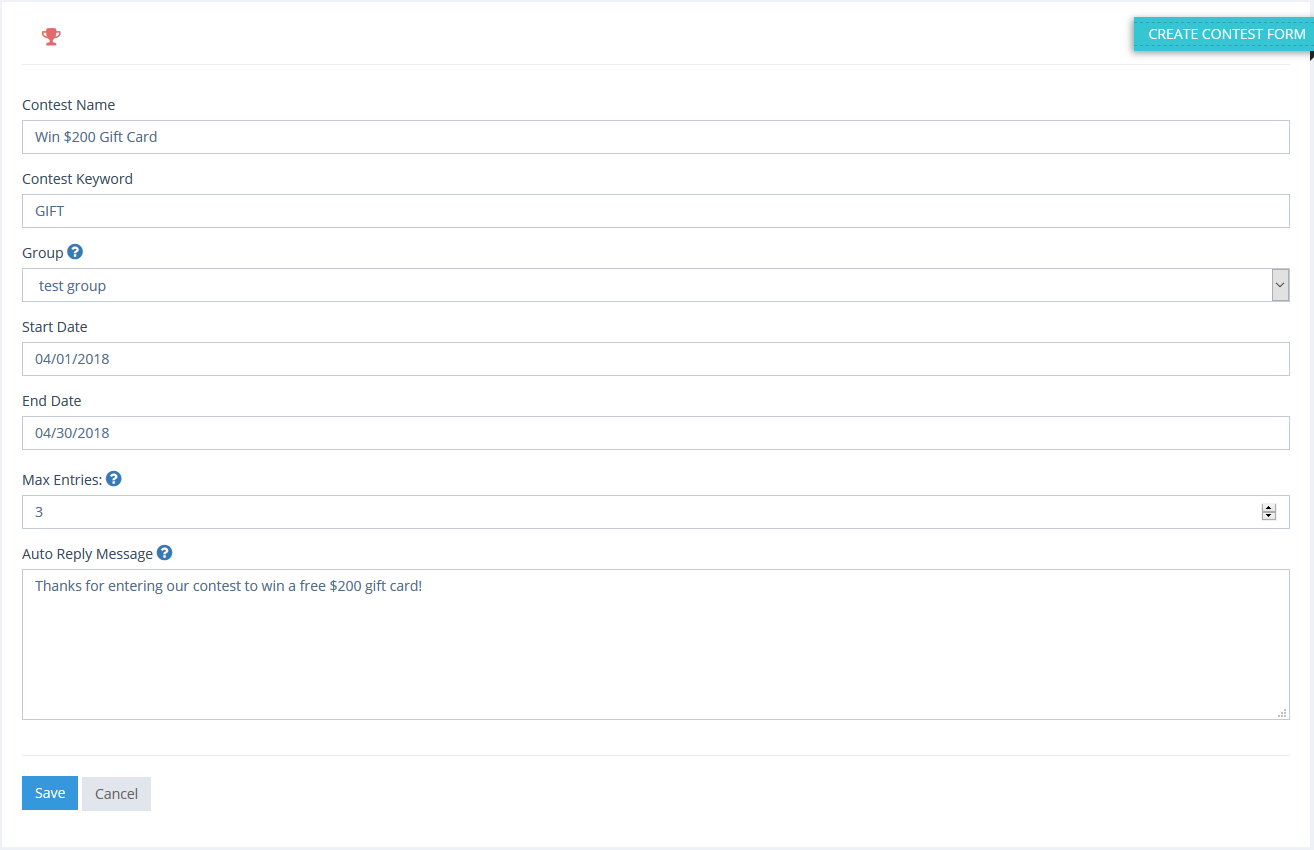 More Features
UltraSMSScript offers a very comprehensive set of powerful features, all incorporated with an easy-to-use web-based UI.