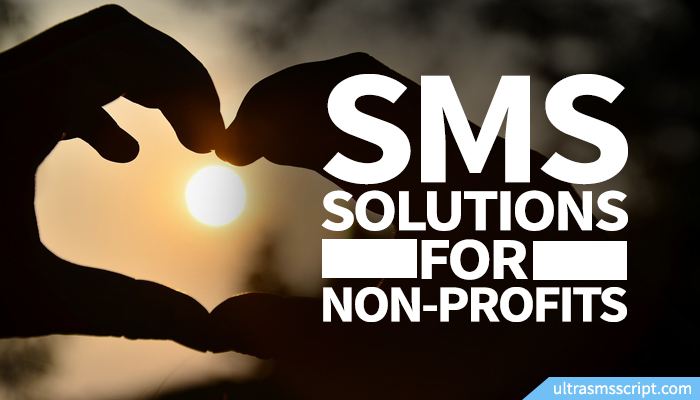 Note: This is the fourth of four posts detailing the non-marketing uses of SMS messaging for various types of organizations.
Nonprofits are big business. Though charitable organizations don't intentionally try to make bank, they still substantially contribute to the economy. Urban Institute found that nonprofits added some $905 billion to the United States' bottom line in 2015, an impressive 5.4 percent of GDP. What's more, a quarter (25.3 percent) of U.S. adults volunteered for a charity in 2014 and individuals contributed a whopping $373.25 billion to tax-exempt organizations in 2015. These statistics and many more like them all indicate one thing: Nonprofits make money move. And like any organization that takes part in fiscal ventures, they can benefit from integrating SMS into their activities.
Almost every nonprofit employs various kinds of fundraising events, whether they be fun runs, gala dinners, concerts, golf tournaments, or auctions. Almost every nonprofit also struggles with getting people to fill the seats. After a few years, once-trendy gatherings become old, and compassion fatigue starts to set in. Must-attend events become old hat, and donations start to dwindle. Fortunately, SMS can put the zip back into them. A short automated text message can help remind donors of the event a couple of days prior. (Far too many suffer from diminished numbers simply due to people forgetting about them.) Additionally, SMS messaging makes it easy to draw volunteers from a prescreened pool to help staff fundraisers.
But just as fundraising itself stretches beyond event management, so SMS functionality for charities has a greater reach, too. President Obama's campaign started accepting text-based donations during his second run for the White House, and the practice has trickled down to organizations as diverse as churches, Red Cross, Haiti's earthquake relief, and Susan G. Komen. This isn't a practice that's only for the big boys. Instituting similar SMS giving programs for your nonprofit is a push-button solution that adds another income stream to your annual budget.
Finally, SMS does more than simply bring in funds for nonprofits. It can also keep in-house efforts on track. Have you ever seen an internal deadline sail right on by and no one even bothers to wave as it passes? The increasingly frenetic pace of most company cultures means that it's easy for calendars to get overwhelmed, not to mention employees' memories. A quick SMS text can remind them of upcoming project dates and meetings. What's more, SMS functionality offers a way for management to provide simple updates on projects—percentage completed, potential problems, parties reached, the whole proverbial shebang.
In the end, SMS in a nonprofit context is less about money and more about connections, keeping people linked to a project, a vision, and a way of improving the world. How apt, then, that SMS—which connects people through just a few simple characters—can serve as bridge to any number of worthy causes.
December 20, 2018
When subscribing to text messaging services, you have probably heard about SMS and MMS. This article will educate you by...
Read More
The best way to experience the platform is to take it for a test drive.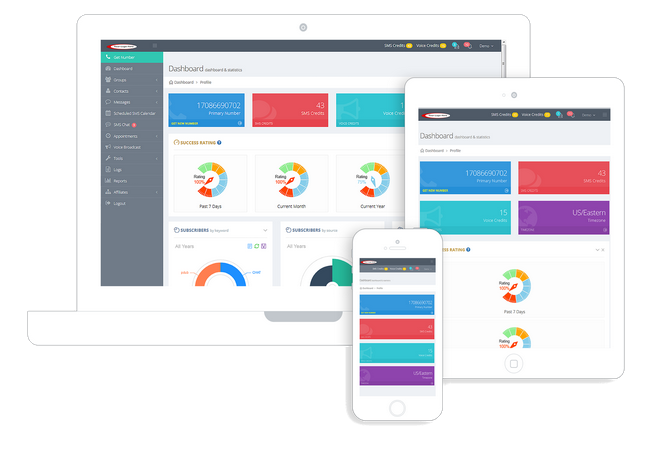 USER PANEL Username & Password: demo
* Contact us for admin panel credentials