With UltraSMSScript, there is a feature called Broadcast from Phone. You'll have the ability to blast out your SMS marketing campaigns with a simple text message to your online number. With a simple command including the group you are sending to and the actual text you want broadcast, the system will take that incoming text you send it and promptly broadcast it out to the specified group. No need to login to your account to manage this process. On the run? No problem at all! Talk about fast and convenient!
More Features
UltraSMSScript offers a very comprehensive set of powerful features, all incorporated with an easy-to-use web-based UI. Check out more below.

The best way to experience the platform is to take it for a test drive.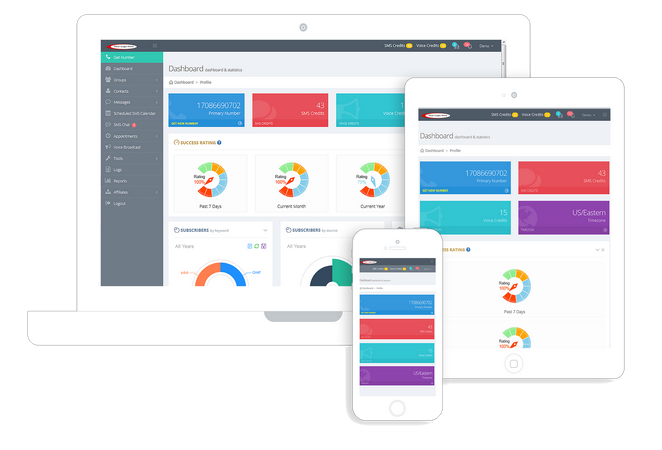 USER PANEL Username & Password: demo
* Contact us for admin panel credentials