Bulk SMS Batch Processing – This has been a frequently requested feature for some time now and we have finally added Bulk SMS Batch Processing. If you have a large group you are sending to, executing the bulk send as a batch process will split the group into smaller batches greatly reducing load on the server while also minimizing job execution times. You will have the options to break the group into different batch sizes and how often to run each batch using a batch frequency.
Example – if you have a group size of 10,000 contacts and the batch size selected is 1,000 and batch frequency is 10 minutes, the number of batches will be 10 at 1000 each ran every 10 minutes.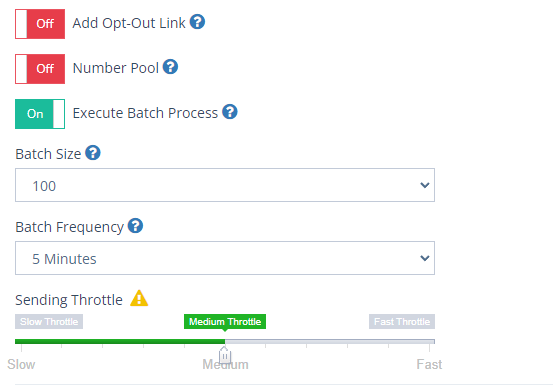 You will also have a new batch message queue where you can view the status of each batch and will be able to pause and resume batches for finer control and flexibility of your Bulk SMS processing!
In this screenshot, you can see that the batch job has been paused/stopped. It had completed 2 batches and then stopped the remaining 2 batches.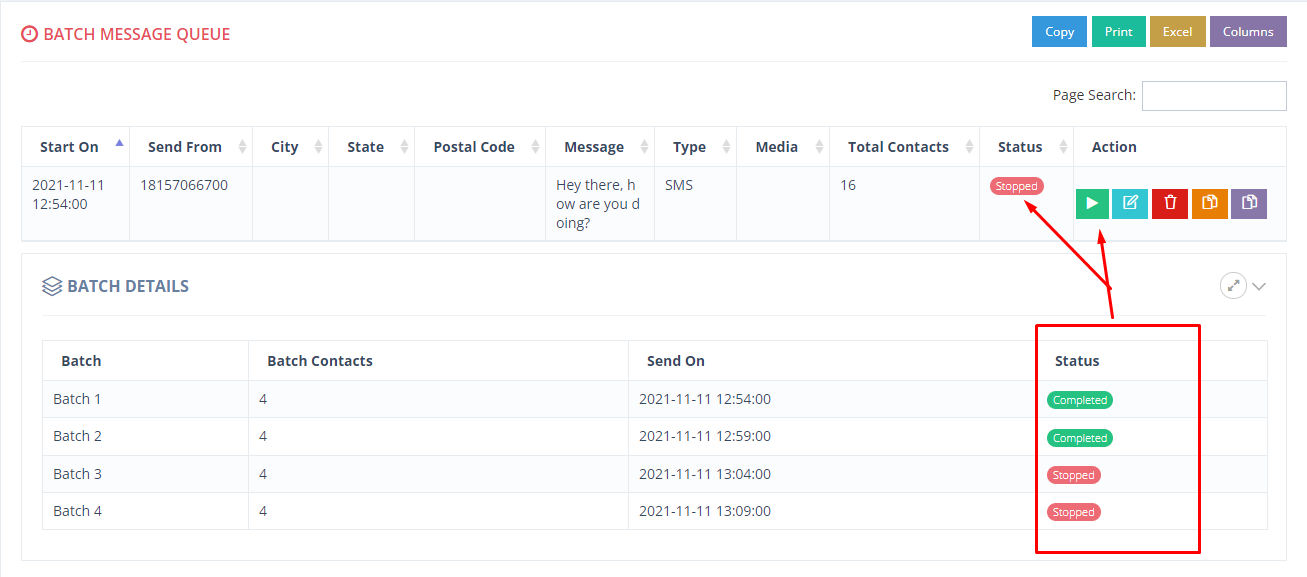 In this screenshot, you can see that the batch job has been resumed. The 2 batches that were previously stopped have now been queued up again.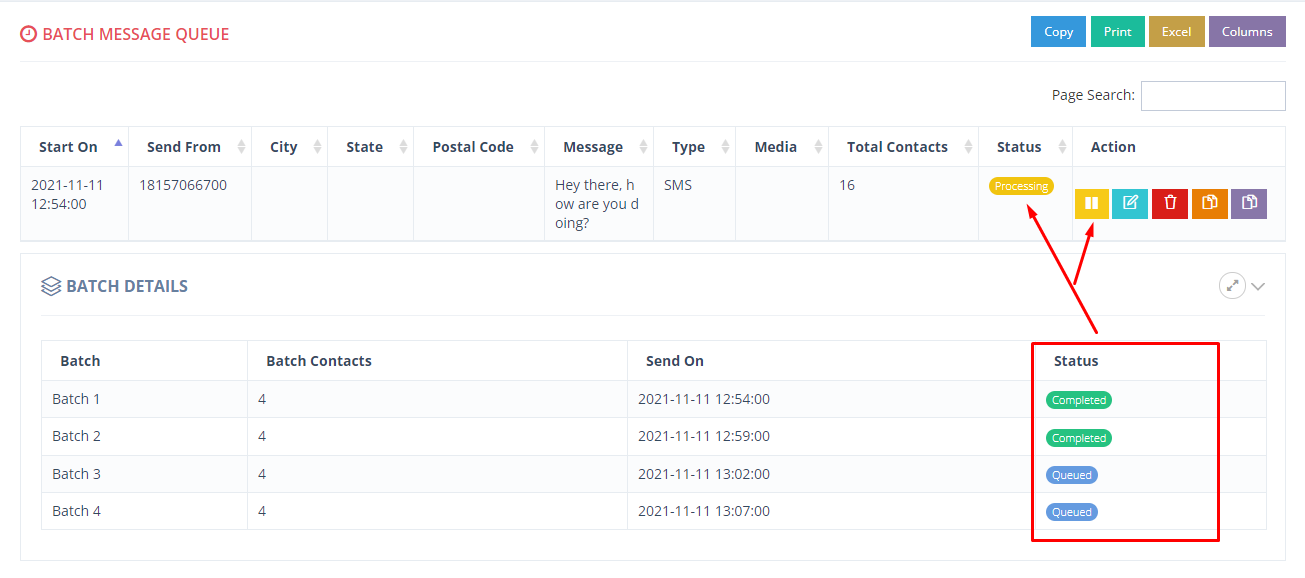 More Features
UltraSMSScript offers a very comprehensive set of powerful features, all incorporated with an easy-to-use web-based UI.