Manage your professional list of subscribers in our contact management module. For every new subscriber that joins a list by texting in a keyword that is setup in the system, they get added to the contact/subscriber list. Contacts can also be added by subscribing themselves via web sign-up widget that may be placed on another website, and through a digital loyalty kiosk setup in stores. You can view the source of all sign-ups through the contacts module, whether they signed up through SMS keyword, web widget, kiosk, or if they were manually added.
The contacts module also includes a comprehensive search feature so you can search for your contacts based on different criteria. Search on name, number, group and source of sign-up. Send these contacts a SMS individually from here or as part of a group from the bulk SMS module.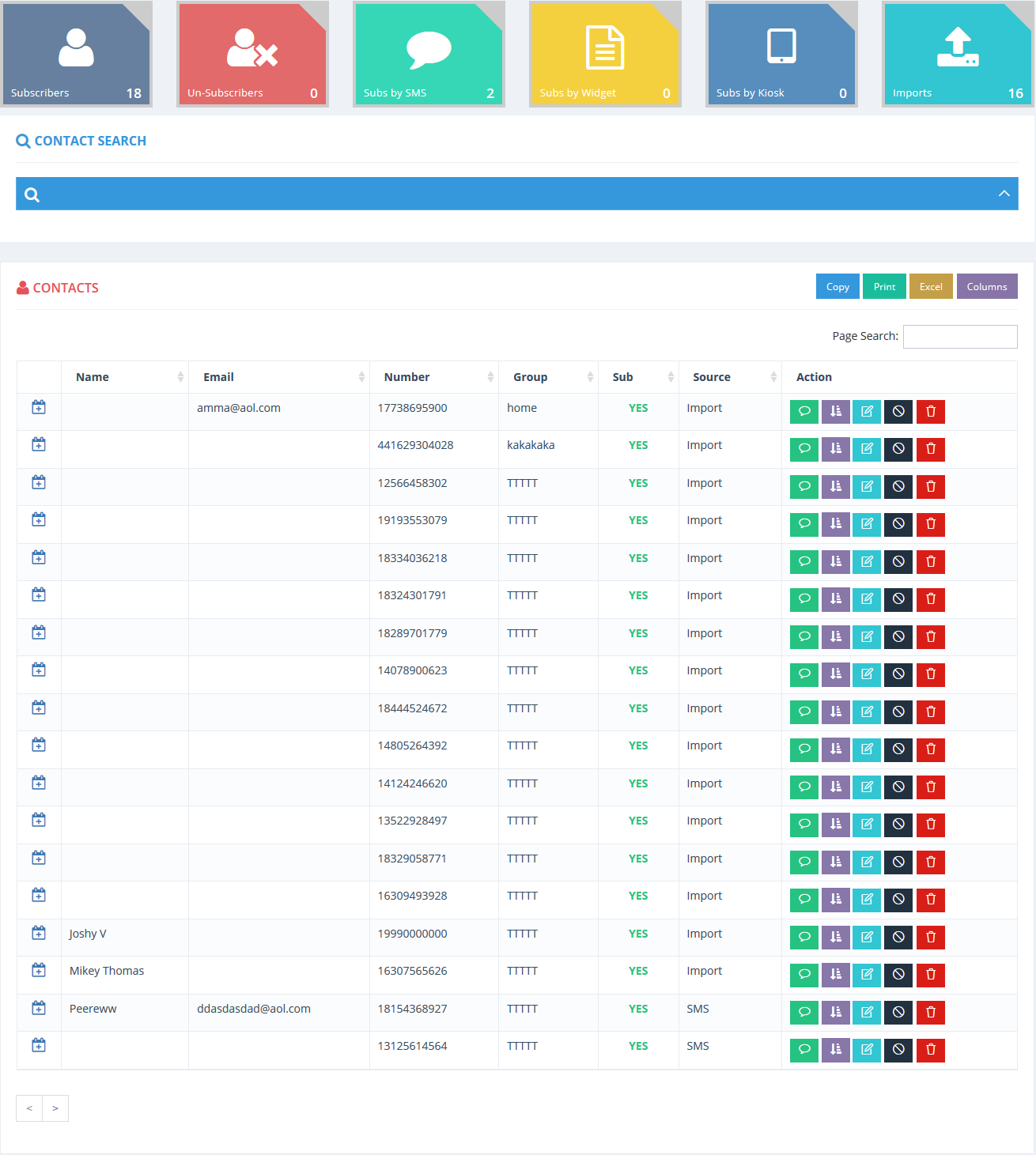 You also have the ability to manually add and import contacts into the system via a .CSV file upload. If you already have a list on permission-based contacts maintained somewhere and would like to upload these contacts in 1 fell swoop without adding them 1 by 1, you can do that with our bulk import feature.

More Features
UltraSMSScript offers a very comprehensive set of powerful features, all incorporated with an easy-to-use web-based UI.