At the heart of a SMS marketing campaign is the ability to send SMS messages in bulk to your subscribers. Send to 1 group or many groups at once! Our UltraSMSScript allows users sending SMS messsages in bulk, which is ideal for any SMS marketing campaign. Send messages to your customers to announce deals or discounts you want to promote which can bring in massive business. We also have the functionality to collect those phone numbers from your customers so they become opt-in subscribers, which means they are open and want to hear from you about certain promotions you are running. This is what makes SMS marketing so effective!
Consumer brands, local businesses, restaurants, retail, banks, nationwide companies and more have taken on bulk SMS to reach out to clients and get the word out about promotions, alerts, reminders and to generally communicate with customers or employees. Businesses and companies have an advantage in bulk SMS marketing as it isn't limited to a certain geographic location. With bulk SMS, you can send a message to virtually anywhere in the world, provided they have a cellular phone that is able to accept these kinds of messages.
Bulk SMS marketing is extremely easy to use and can be your next successful business venture. Consider this quick and innovative marketing tool today to attract new business to your product or company.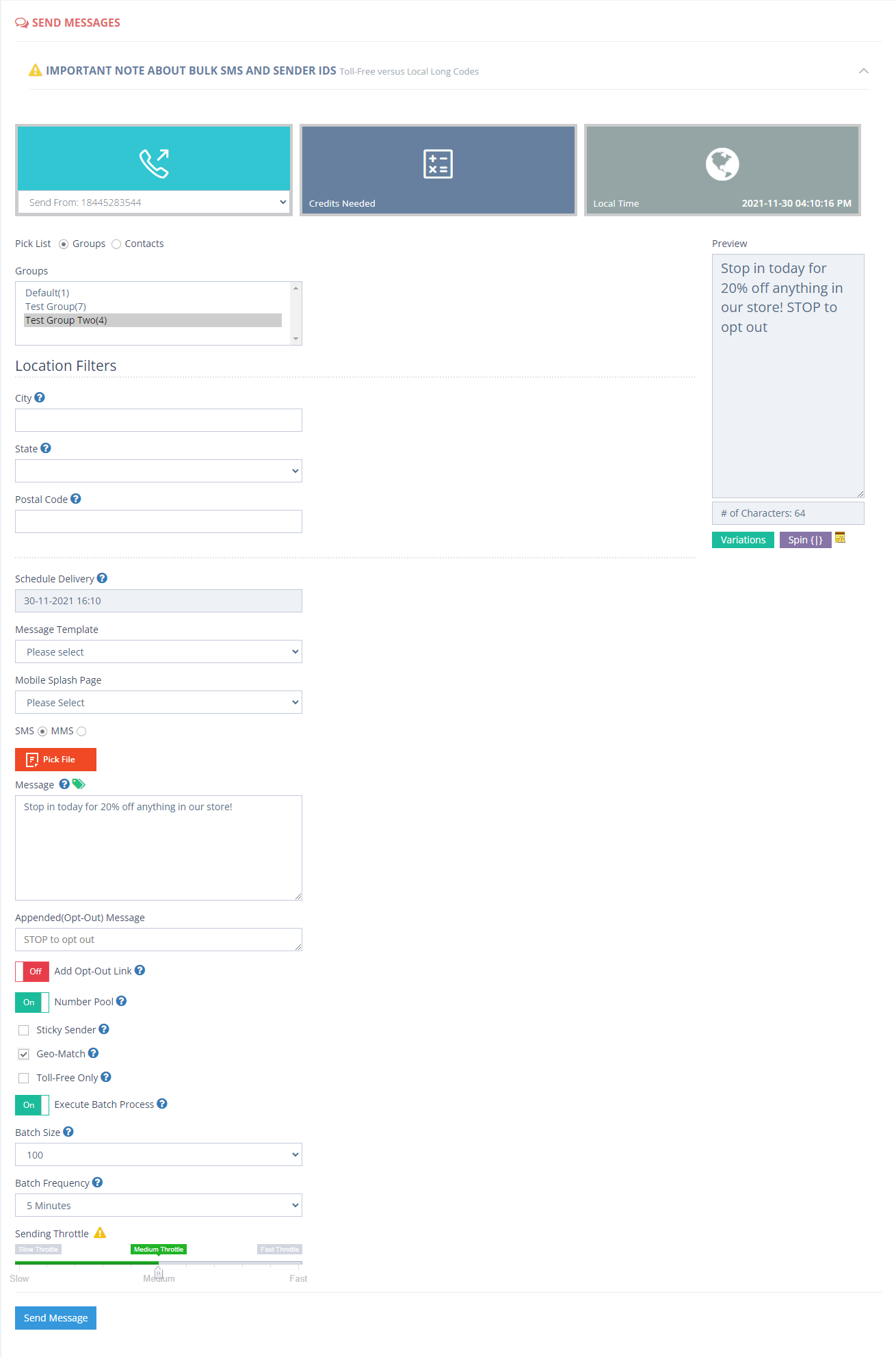 More Features
UltraSMSScript offers a very comprehensive set of powerful features, all incorporated with an easy-to-use web-based UI.