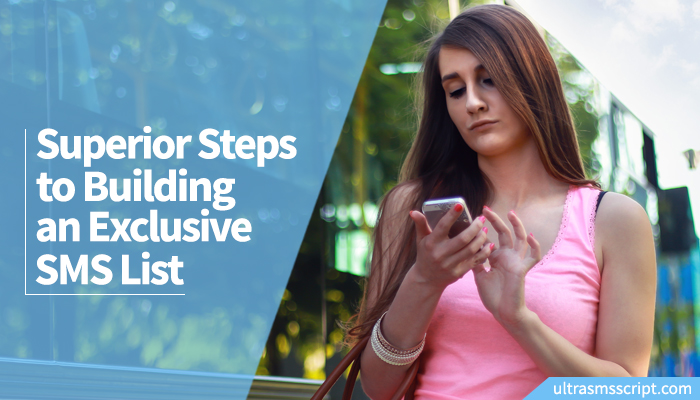 By now, I hope readers of the blog are more or less convinced that SMS marketing has the potential to boost the bottom line of most every type of business. Stellar engagement statistics. High follow-through rates. Well regarded by consumers. SMS offers all of these. But despite such positives, you should understand that SMS campaigns aren't push-button solutions for companies or nonprofits who want to take their operations to the next level. They require careful calibrating, an understanding of the exact message being sent and who it's going to. Proper implementation of that second point means promoters will need to get their hands dirty. How? In all likelihood, they're going to have to develop their own SMS marketing lists.
Thanks to federal regulations, marketers can't simply spam texts to any phone numbers they find. That's a good way to get hit by a lawsuit and a hefty fine. Rather, consumers need to voluntarily opt in to various designated lists, thus guaranteeing which messages they'll receive. And in an October 7, 2016, opinion piece in Mobile Marketer, CodeBroker's Dan Slavin explains how you can get them to do so.
The first thing you have to realize is the extent to which promotion inundates most everyone's daily lives, everything from flimsy fliers forced into your front door to blaring radio spots to splashy, skyline-seizing billboards. People have increasingly conditioned themselves to tune out such messages, an adaptation that allows them to survive amongst an increasingly commercial culture. That is why Slavin points out that you need to offer them something that sounds good if you want to get them to subscribe. "Giving your SMS list a name and sharing the special value in the call to action conveys a kind of promise making consumers feel that they are receiving preferential treatment."
But mere mental engagement isn't enough. From there, you have to follow through practically. "Experience has shown that delivering a welcome incentive dramatically increases uptake." In other words, people like gifts, discounts, and exclusive opportunities. Exactly what you offer depends on your organization's value propositions and operational structure, but coupons, special events, limited-time sales, and free offers are all options.
However, these points ignore something crucial: Consumers have to know that they can engage you over the SMS space. How you manage to inform them is yet another piece of the proverbial puzzle. See, SMS shouldn't stand alone in your marketing mix. Indeed, it almost can't. You will likely have to use some form of traditional marketing in order to kickstart or expand your SMS efforts. A few basic options include the aforementioned billboards and broadcast ads, as well as signs at physical locations or even email.
But these supplementary promotions don't have to be ordinary. Let your own innate creativity inform your endeavors. Place an SMS number and keyword at the bottom of your receipts. Incentivize your current customers to share your information. Find a way to unobtrusively (or, perhaps, boldly!) put it on your physical products. Imagination is your only barrier!
December 20, 2018
When subscribing to text messaging services, you have probably heard about SMS and MMS. This article will educate you by...
Read More
The best way to experience the platform is to take it for a test drive.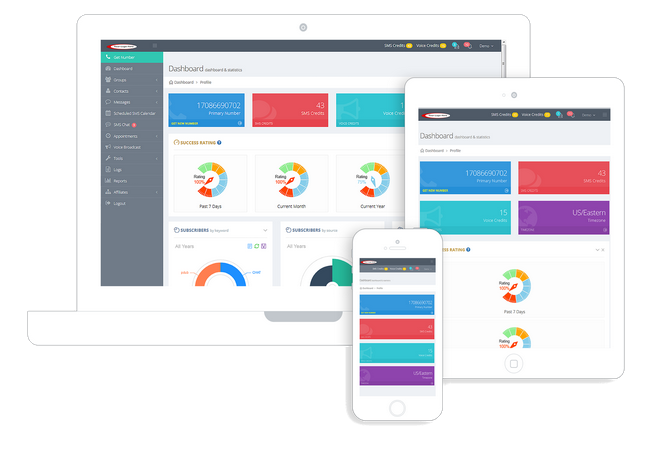 USER PANEL Username & Password: demo
* Contact us for admin panel credentials