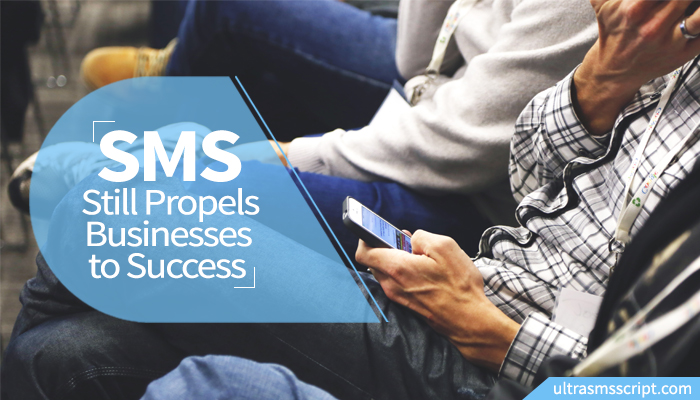 Business-related publications still spill a lot of ink over mobile marketing. In-app advertising, peer-to-peer promotion (think of how Audible.com prompts listeners to send friends a free audiobook over their mobile devices), in-game marketing for casual entertainment apps, and ringless voicemail get plenty of press. But what form of mobile marketing consistently receives short shrift? You guessed it: the humble, hardworking SMS message. To many marketers, SMS is a nigh Stone Age medium, a form of communication that proved important in ages past, yet has little practical importance today. It's an understandable sentiment. SMS is old. SMS is familiar technology. And SMS is facing increased competition from a suite a free communications applications.
But according to James Lasbrey, Telefónica's Global Head of Messaging, it's also an entirely wrongheaded idea.
In a recent article posted on Telecoms.com, Lasbrey pointed out that SMS reaches "99.99% of handsets globally," boasts "an impressive 90% read rate in minutes," and "is a trusted, secure and effective messaging channel for business." There's no safer, faster, more effective, and more respectable way for your business to get its message out to consumers than through an SMS campaign. But those aren't the only reasons to board the good ship SMS. Lasbrey sees increased potential for text-based programs in application-to-person (A2P) space.
Fraud prevention is a prime usage of A2P SMS functionality. Consider your primary email account, the number of people it connects you to, the degree to which it's linked with your day-to-day business. Now mull over all of the chaos that could ensue if a malicious third party took control of it. If you've ever had such a thing happen, then you know what kind of headaches it can cause. Fortunately, SMS-powered fraud protection can keep your email secure—as well as any other number of online-based activities. Lasbrey notes that these safeguards have "become the norm for companies like Google, Apple, Facebook, Twitter, Dropbox, PayPal and LinkedIn," which means that SMS has even more room to grow.
What's more, Lasbrey discovered through in-house studies that businesses, non-profits, and governmental entities have put SMS to work in non-marketing related areas in the A2P space. Call them quality-of-life communications if you like, but their main thrust is to improve both firms' and constituents' lives through up-to-the-minute contact. Congestion notices for rail lines during rush hour. The status of prescription refill requests or medical notices. Solicitations for accounts of customer satisfaction. These "new" SMS usages have little to do with promotion, but they still employ the same technology used for marketing purposes.
So, yes, SMS marketing may be a bit long in the tooth, seem familiar to consumers and businesses alike, and prove unlikely to turn the heads of either editors or reporters. But such seeming stodginess could become a boon both in terms of effectiveness and innovation. Older technologies can find new uses, and familiarity breeds a sense of security. SMS still propels businesses to success, and its tenure isn't anywhere near its end.
December 20, 2018
When subscribing to text messaging services, you have probably heard about SMS and MMS. This article will educate you by...
Read More
The best way to experience the platform is to take it for a test drive.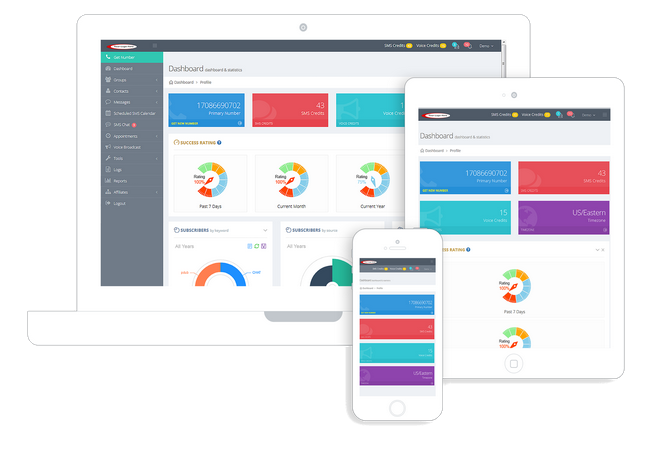 USER PANEL Username & Password: demo
* Contact us for admin panel credentials