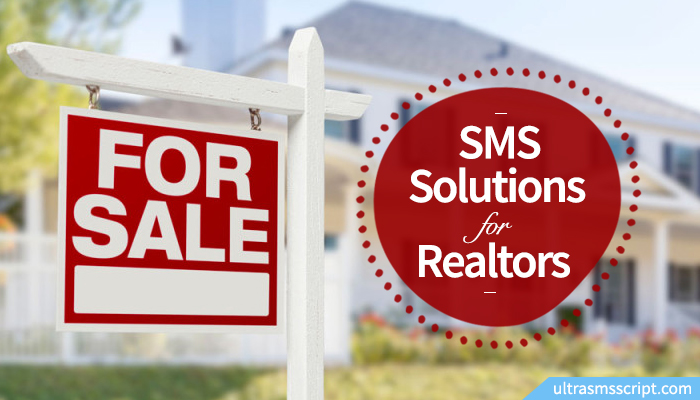 Pity the poor real-estate agent. Few jobs couple such fantastic fiscal upsides and a near-universal need for its services with the sheer difficulty of break into the business. Since becoming an agent merely requires taking a class and passing a test, their ranks seem to cyclically swell every few years with hopeful neophytes who soon learn that selling properties requires more effort than merely telling friends and family about your new profession.
Ads on bus-stop benches. Billboards by the highway. Glossy postcards and door hangers and unsolicited analyses of the local market. Many of these promotional efforts work—and many don't. But what if there were a way to curry favor with potential clients while meeting their needs through non-marketing efforts? Thanks to SMS messaging, there is.
Here's an example: Imagine a couple of would-be clients walking through a nearby neighborhood some Sunday afternoon. Autumn has begun to fall, the sun is out, the air is crisp, and they want to stretch their legs a bit before diving into a good book or settling down to watch the game. What are they going to see on their stroll? Probably "For Sale" signs studding all sorts of yards.
A lot of them will simply have a phone number to call, a phone number that may or may not have someone on the other end waiting to promptly provide the necessary information. A few may feature a one-page, color-copied flyer with basic facts about square footage, asking price, and number of bedrooms and bathrooms on it. That is, if interested parties haven't filched all of them or rain hasn't seeped in and turned the whole stack into a sodden mess.
Wouldn't a simple SMS code that allowed the hypothetical couple to receive information about the property itself and the neighborhood at large right then and there be a lot more useful?
Herein lies the real strength of SMS for real-estate agents and potential purchasers alike. It's a knowledge-first, pragmatic approach that provides real benefits for both parties. Clients get the info they need on an on-demand basis and don't have to deal with irritating clutter than typically has a bedrock-low response rate. Meanwhile, agents can conserve their marketing budgets, saving funds for more targeted efforts while still sending out needed materials. The best part? SMS lets them connect with an already interested audience—an audience that has prescreened itself!
So if you're in the world of buying and selling real estate, think beyond classified ads in the local newspaper or endless open houses. Marketing is all well and good, an everyday necessity in almost any business. But offering important information with an open hand may be just the thing to connect you with future customers. SMS can help you do just that.
December 20, 2018
When subscribing to text messaging services, you have probably heard about SMS and MMS. This article will educate you by...
Read More
The best way to experience the platform is to take it for a test drive.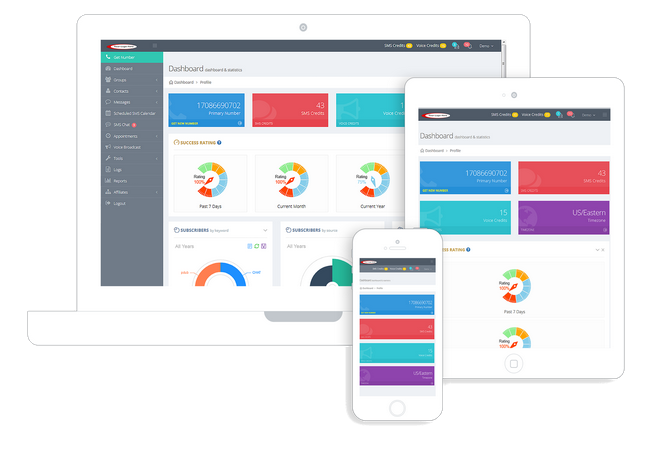 USER PANEL Username & Password: demo
* Contact us for admin panel credentials