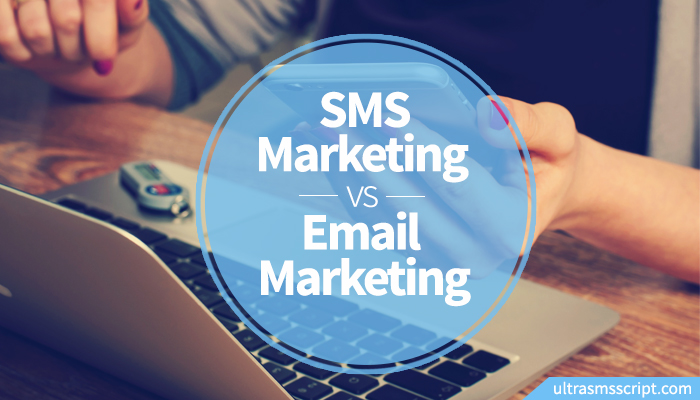 For businesses looking to reach out to a large number of potential customers, email marketing campaigns have become the go-to. Text message marketing, or SMS marketing, is a relative new-comer to the field, but it's gaining traction as a more effective way to connect with potential customers and get them to engage with your brand. The two marketing approaches look similar on the surface, but when you start to look at their effectiveness, big differences emerge. If you're looking for the best possible marketing strategies for your business, it's important to consider the differences between SMS marketing and email marketing.
Open Rates
One of the biggest differences between SMS and email marketing is the rate of messages that get opened. For email marketing, only about 22% of emails are opened. For SMS marketing, on the other hand, an impressive 98% of messages are opened and read. It's not hard to see why. Every day, our email inboxes are flooded with dozens (if not hundreds) of emails. Most people subscribe to a number of email newsletters and coupons from their favorite brands, so your email campaigns have a huge amount of competition.
Furthermore, these emails are often getting sorted into spam or "promotions" folders away from the main inbox. Too often, your intended recipient won't even read your subject line. SMS campaigns, on the other hand, go straight to your recipient's inbox. In most cases, the user is going to be notified by a tone or vibration and see your message immediately. A text message is more direct and less likely to be lost in a flood of media. That means your carefully crafted campaign is over 8 times as likely to actually reach your target customers.
Click Through Rates
Once you've actually gotten a potential customer to read your message, you want them to click a link to your online shop, a coupon, or other page. SMS marketing beats out email marketing in click through rates as well. According to MailChimp, average click through rates for email campaigns range from 1.3% to 4.7% depending on industry. For SMS marketing, click through rates are typically between 19% and 36%. Those numbers speak to SMS marketing being much more effective, delivering a better return on your marketing efforts.
Campaign Strategy
Email and SMS marketing work best with different campaign strategies. With email marketing, you generally increase your open rates as you send more campaigns. Most brands that depend on email marketing send at least one email a day. Sending more emails helps to build a sense of brand familiarity and get your messages noticed through the crowd of emails. With SMS marketing, on the other hand, it's generally better to send a smaller, carefully crafted group of messages.
Typically, about one a week is the most successful. Because texts are more personal, recipients can start to feel hounded or spammed when they receive too many texts. If you are going to switch from email marketing to SMS marketing (or use both), it's important to keep these differences in mind to keep both kinds of campaign effective.
December 20, 2018
When subscribing to text messaging services, you have probably heard about SMS and MMS. This article will educate you by...
Read More