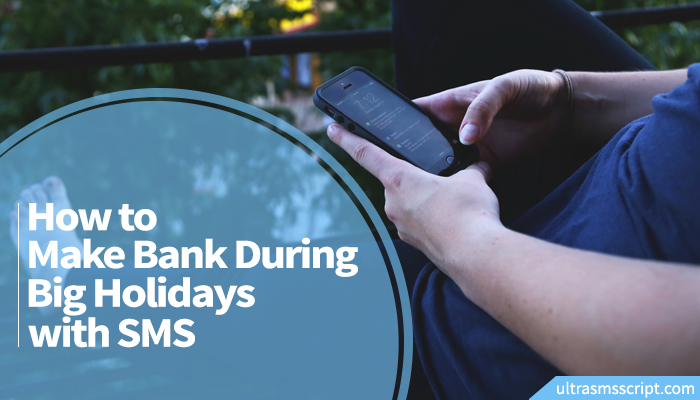 The winter holiday rush has come and gone, leaving traditional retailers reeling in its wake. Big names such as Target, Macy's, and Kohl's all reported softer sales traffic, and the market has already started punishing them for it. But before you begin reaching for the Prilosec and Prozac, take a closer look at the numbers. Sure, downward-trending revenue numbers sound dire, but total food service and retail sales rose 4 percent year over year in 2016. The rub for retailers is that this increase went more to online sellers rather than brick-and-mortar stores.
Fox Business notes that "research analysts at Credit Suisse … reported Wednesday [that] they expect e-commerce to take as much as 40 percent of overall industry sales over the next five to 10 years." But take heart! Whether your business secures most of its sales online or through physical locations, you can cash in during a major holiday thanks to the ease and reach of SMS. How? Take a gander at a recent article by iconectiv's Michael Pellegrino in Mobile Marketer.
Right off the bat, Pellegrino highlights a fact that has sadly become all too familiar to anyone who has spent time in the SMS business. "While marketers will often claim they get the power of text messages in reaching potential customers, less than one-third actually incorporate the medium into their campaigns." He then highlights how both read rates and security safeguards far outperform those of email, statistics that those of us in the industry have long known. But what really struck me was how practical and easy to implement his holiday strategies were—and how many retailers of all stripes were missing out by ignoring them.
Consider his first suggestion: Businesses benefit when customers have checkout-ready coupons in their hands. "Instead of having consumers tear out an ad for safekeeping before they head to the mall, why include a common short code in the ad? Or, instead of having them search for a discount online, have it conveniently waiting for them to use in the SMS text in their phone."
His next idea, which involves offering SMS-specific discounts for in-store appearances or particular time periods, focuses on a specific shopping holiday (i.e., Black Friday). However, other suggestions such as turning texts "based on the generic descriptions—age, sex or interests—of people on their gift list" into a personal shopping service and shunting steadfast shoppers into SMS-mediated loyalty rewards programs seem more generic.
Indeed, though Pellegrino's piece is holiday themed, it could just as easily apply to any large promotion no matter the time of year. I mean, if retailers can turn Christmas in July (as imaginary an occasion as has ever existed) into a way to drive customers to their wares, there's no reason why your business can't connect with untapped demand. High holidays or middle of the calendar doldrums, corner store or cybervendor, it doesn't really matter. You can turn a sales bust into a boom, and SMS is there to help.
December 20, 2018
When subscribing to text messaging services, you have probably heard about SMS and MMS. This article will educate you by...
Read More
The best way to experience the platform is to take it for a test drive.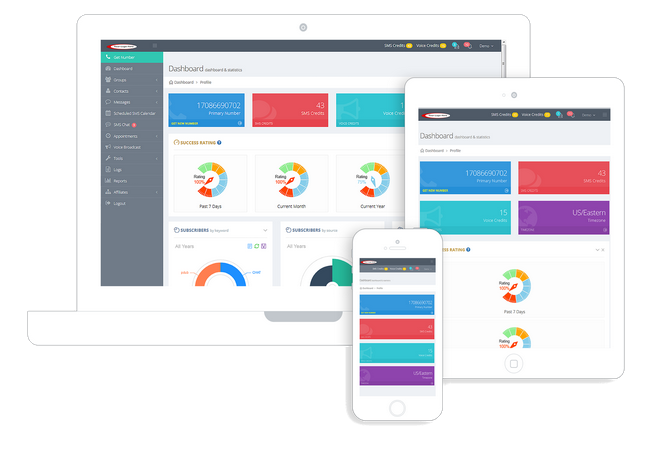 USER PANEL Username & Password: demo
* Contact us for admin panel credentials