Yes, however there are a couple additional steps. If you want to use your existing Twilio number you currently own instead of getting one through the script after you create a new user, then follow these steps.
1. In your Twilio account, go to https://www.twilio.com/user/account/phone-numbers/incoming
2. Click on that number and in the "Voice Request URL" field, enter "http://yourscripturl.com/twilios/voice"
and for the "Message Request URL" field, enter "http://yourscripturl.com/twilios/sms".
**NOTE: yourscripturl.com is the complete path of where you have the script installed at.
3. Login into your admin panel and for that user, update the number field. If your number is (630)444-7979
then update the users table in the admin config to 16304447979. ** No parenthesis, dashes, or spaces in number. INCLUDE the country code.
4. In your MySQL database you created when installing the platform, go into the users table and for that user
update the "sms", "mms", and "voice" fields according to the capabilities of your number. If your number
has sms, mms and voice capabilities, set those fields to 1 and update the table.
5. Also in the users table of your MySQL database, update the "number_limit_count" field to 1 if this is your 1st number.
Keep in mind that if purchasing the Twilio number through the script by clicking on the red "Get Number" link on the right menu for the new user, all this is handled automatically.
Posted in: Twilio
The best way to experience the platform is to take it for a test drive.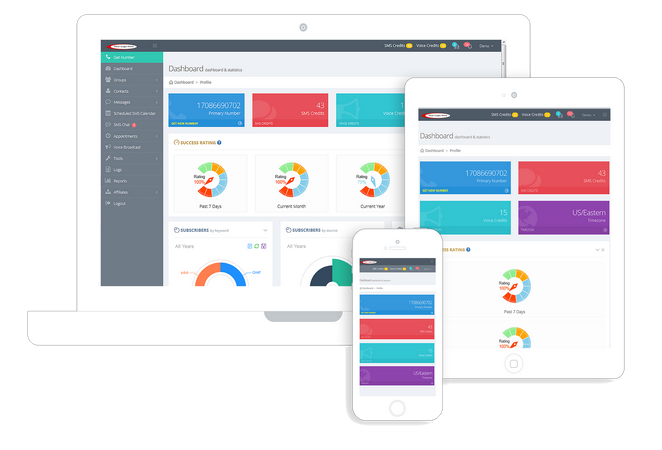 USER PANEL Username & Password: demo
* Contact us for admin panel credentials