Just 1 master Nexmo account(owned by you), which is linked to the software. After you make the purchase of the script, you will create a Nexmo account which is free to sign-up. You are required to deposit into your Nexmo account a minimum of $10 to get started. Any SMS and voice costs is simply taken from the balance of your Nexmo account.
Your Nexmo account comes with 2 API keys or tokens that you simply plug into the software via the admin backend. This is what ties the software to your Nexmo account.
Posted in: Nexmo
The best way to experience the platform is to take it for a test drive.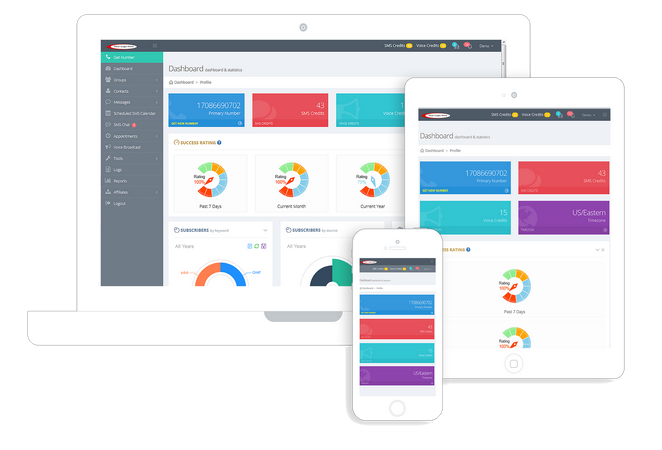 USER PANEL Username & Password: demo
* Contact us for admin panel credentials